My man Mike and his Jinxed label are going through utter nonsense right now, and I give the utmost respect to the dude for sticking to his guns and keepin on, throughout all this shit. Jinxed has been around far longer than any boutique and dumb wannabe trend shop. Mike was the first to take interest in the whole Mr. G project and for that I'll forever be on his side. The dude is true Philadelphia, and not one person can question that. Jinxed has it going on. Bottom line.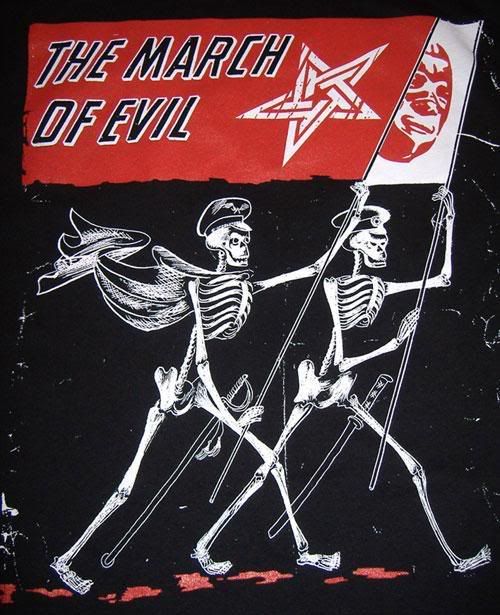 Here is a little rundown from the Jinxed MySpace concerning the current situation down on 4th St..
That's right JinxedPhiladelphia. Or let's hope...While we are still waiting for a response from JINX HACKWARE regarding the future of our name, we might as well start moving in another direction. We've already conceded that the name of the clothing line is going to change, we're going to have a contest for that one later.Anyway, they also told us we have to give them our website. We're fighting them on that one, but to start moving the Jinxed name away from the clothing and more towards the store is they way we're going to do this. A MAJOR site relaunch will be happening this week. We're launching it under jinxedphiladelphia.com but you'll still be able to reach it via jinxedclothing.com. We will finally be addressing the biggest complaint we've heard and putting our store on the site. You will be able to by an up-to-date selection of books, toys, shirts and more. Also, we are tenatively having a Christmas Party at The Barbary on December 18th. D.J. Opalrock and Lucky are starting a monthly party there and it would be a great way to kick it off. The Barbary is also under new ownership and completely redone so it's a good excuse to check it out.
Save the date for the JINXED CHRISTMAS PARTY!!
at The Barbary941 Frankford Ave.
PHILADELPHIAD.J.'s OPALROCK & LUCKY
Mike will be bringing a roasted pig.
Free until 10p.m. Then McRad is gonna play.
The Barbary is under new ownership and completely remodeled...
Haters eat a dick...Everyone else eat some pork!
JINXEDPHILADELPHIA.COM
Stay Gold.
SG